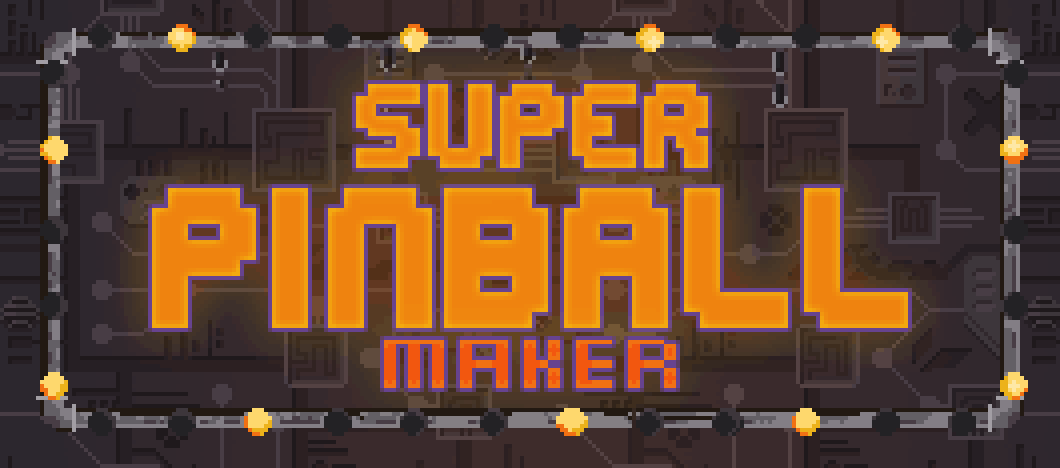 Super Pinball Maker
Post Jam update: We listened to you!
---
Happy New Year everyone!
We listened to all the feedback that has been given back to us, but we also were eager to update the game to a state we wanted it to be when we laid it out on paper during the Ludum Dare Game Jam last December.

Our goal with this update is to enable the designer in you to feel more comfortable trying to make interesting layouts that are both fun and challenging.

Therefore we focused mainly in getting rid of annoying bugs, getting the game a better feel, improving the edit mode for a friednlier design experience. Last but not least, Tacker Tacker worked really hard to get the "share your level" function working on Twitter and via token (see below).

CHANGELOG
You can now share your beautiful layout - Challenge your followers on Twitter! ( see above ) or share your layout to your friends with a token.
undo/ redo in EDIT mode - Makes for a much better drawing experience!
Walls can now be resized - Place as many as you want to make cool custom ramps and more layout possibilities!
You now are able to pretend to be a real pinball layouts designer - We cannot wait to be impressed by creations we could not even think of ourselves!
We fixed NUMEROUS bugs
Camera scaling changed as per players' requests - You can see more of the layout in game now!
Levels can have End goals to reach and finish the game - You can now WIN or LOSE the game!
Score, combo points, extra balls - can't pinball without these!
Prettier UI Buttons.